A few days ago, I had a very interesting discovery in Hanoi – the capital of Vietnam. My travel mates on this journey are from Hanoikids. I knew them through reviews on Tripadvisor.
Before coming to Vietnam, I thought this was a peaceful and a bit nostalgic country. Therefore, I decided to visit Hanoi to feel the ancient beauty of this place. My tour started at 9 am with 2 extremely cute young travel-mates, La and Mao of Hanoikids. The first place that we discovered was Hoa Lo Prison. According to their instructions, this is the place to store historical relics when Vietnam was under French domination. Therefore, this prison has bold French architecture. Here, I have witnessed firsthand the tools used in the past to arrest and torture prisoners. 2 travel mates told me many stories of the past, in which I could feel the intelligence and courage of the old Vietnamese. Those are truly inspirational stories! We shared a lot of historical knowledge with each other.
After immersing in the historical waterfall, I went with La and Mao to lunch. I heard that Hanoi has Pho which is very famous and is a traditional dish of Vietnam, so I asked 2 of my companies to take me to eat. I have been to many countries but I have never eaten Pho anywhere so I am super excited about this dish. La and Mao took me to eat Pho Bo at a small restaurant located on the side of the road near the Hoa Lo prison area. My first impression of Vietnamese food was that it was very rustic and natural. The first time that I ate Pho Vietnam made me remember its taste forever. Pho tastes different from other dishes I've eaten and it's delicious. The companions also taught me how to eat Pho with raw vegetables and sauces to make the taste stronger.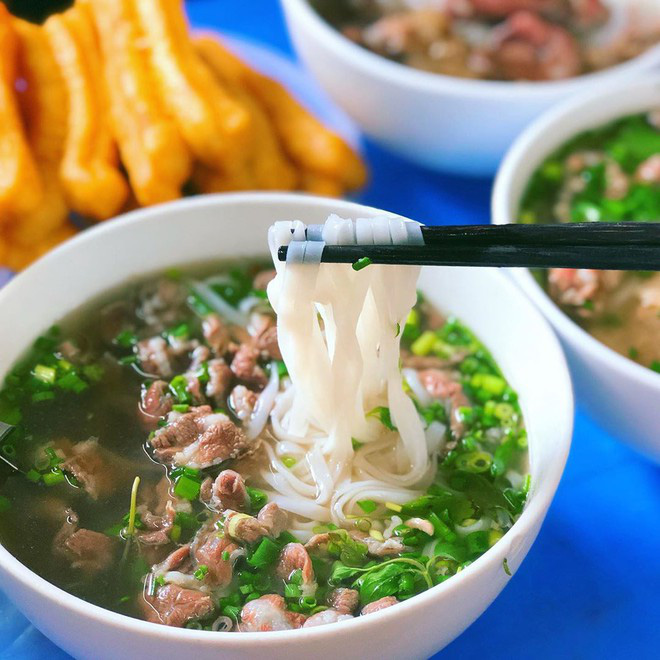 It was a memorable experience for me in Hanoi. I was not only impressed with the ancient beauty and delicious food here, but Hanoikids also gave me good memories of Vietnamese people. My travel companions were so kind, knowledgeable, and energetic. We talked to each other like friends. They told a lot of stories that surprised and amused me. They were so dedicated and attentive.
There are so many things I want to know more about in Hanoi. Next time I visit Hanoi, I will book a tour with Hanoikids again to discover other interesting places.
> Blogs > Travel Blogs > First experience…