If you are stressed with your work in Hanoi and also want to escape the heat of this city, I'm pretty sure Tam Dao is the best place for you to pick up your backpack and travel now! 💙
Tam Dao, also known as a "miniature Da Lat" in Northern Vietnam, this city is located in Vinh Phuc Province and is 80km away from Hanoi. For this distance, you can choose to travel by car or go on a motorbike road trip. As a student, I chose the second option because it was cheap and also gave me a new experience – I had never gone travelling by motorbike before. 
Before I started my trip, my friends and I had checked our motorbike very carefully and had it full of petrol. We bought snacks, fruits just in case we were hungry sometimes and also brought jackets as at night in Tam Dao, the temperature is quite low.
After nearly 2 hours, we eventually got there. The first impression that Tam Dao struck me was its fresh, cool air and dreamy, breath-taking scenery. If you also plan to visit Tam Dao, make your time and travel here in June, July or August because the weather of these months is really nice and pleasant. 
Day 1: The Old Stone Cathedral, Wind Cafe, Thac Bac Waterfall
As we arrived at Tam Dao quite late, about 11.30 am, we decided to have lunch and take a nap first, then we would start exploring Tam Dao in the afternoon. The first place we visited was Wind Cafe. This location is the most famous cafe in this town as it has a spectacular mountain view and is definitely worth a few hours of your time.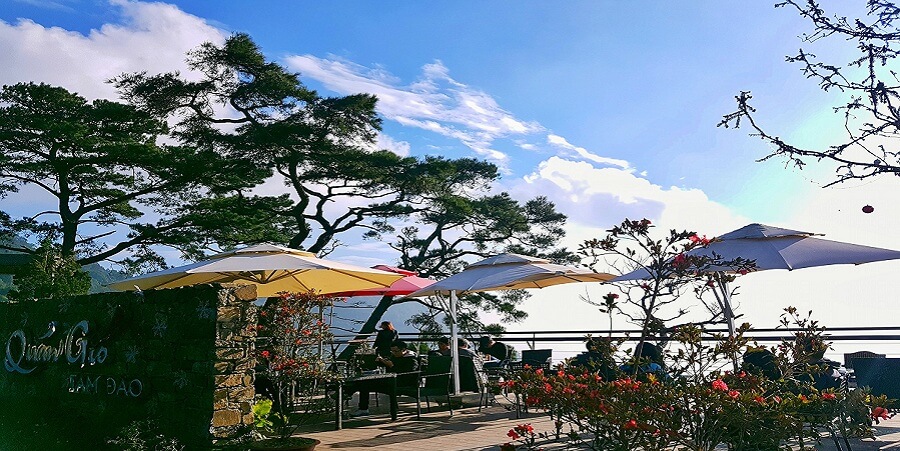 The second place we visited was the Old Stone Cathedral. From the central town of Tam Dao, when you head up, you would probably see this cathedral standing there as a stone masterpiece. I was really into the vibe of the church, what a peaceful and charming feeling. Another interesting thing about this location is the large stone windows surrounding outer space. Visitors usually sit here to take check-in photos as well as enjoy a view.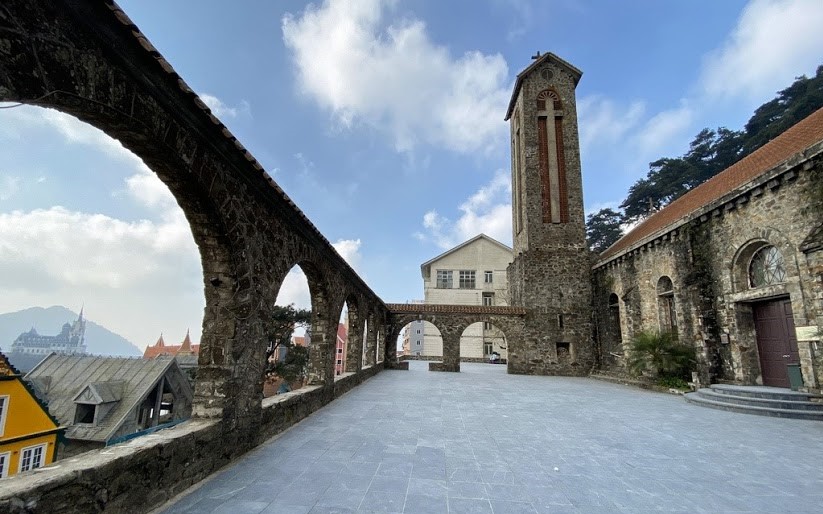 The final place we visited on the first day was Thac Bac Waterfall. It is a 50-meter high waterfall and situated in a valley, next to the centre town's market. To get to the waterfall, you have to walk downwards on a steep stairway surrounded by trees and the sound of birds. 
As we planned to go back to Hanoi in the early afternoon, today we only had enough time to explore one more destination in Tam Dao in our bucket list. That is Tam Dao Television Tower.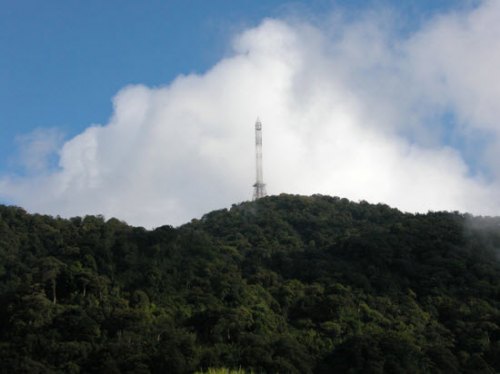 I have to say that conquering this broadcast tower would definitely be the most unforgettable memory in this short trip. The Tower is more than 100m tall and erected on the top of the mountain 1,200m above sea level. To get up there, you have to climb up nearly 1400 steps with two sides of the steep stone slope being trees and cliffs. For a girl who has a base for low blood pressure like me, when I finally reached the tower, it was just a victory that I really got proud of.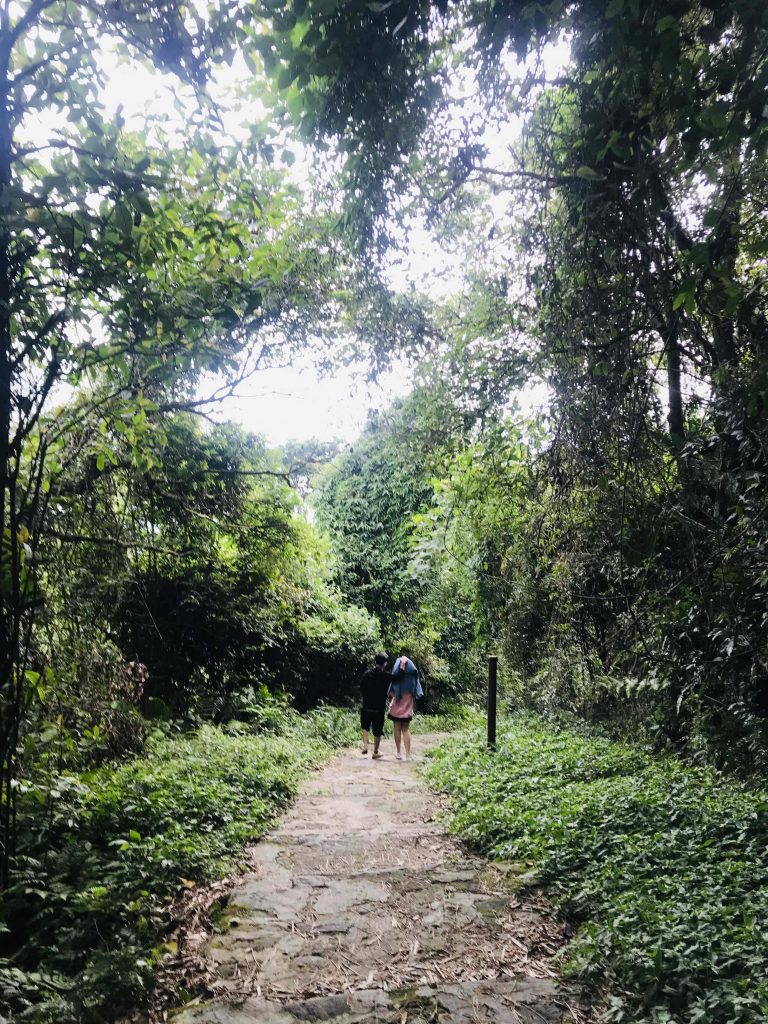 At the tower, you will have a stunning view from the highest place of Tam Dao, everything becomes smaller and I beg that you may imagine as if you were in a place to conquer the whole nature around.
Some additional tips:
Food in town is quite expensive. Therefore, you can bring some food from home or book a set BBQ and have breakfast at homestay to save money 
There are some homestays that are reviewed with nice service and they are just near the town centre: 90s Homestay, Up in the air, Bach Xanh,…
The temperature in Tam Dao at night is quite low. Then, I recommend you bring a jacket for yourself to avoid catching a fever. In addition, remember to prepare some medicine and bring lots of cash as finding ATMs here is difficult.
> Blogs > Travel Blogs  > Get lost…