It is our honor to announce that Hanoikids Tour has been awarded Tripadvisor 2017 Certificate of Excellence for the sixth time successively. Ranking No.1 in over 783 Tours in Hanoi from Tripadvisor – the world's largest travel network, and receiving Certificate of Excellence are truly great motivation for us to fulfill our mission.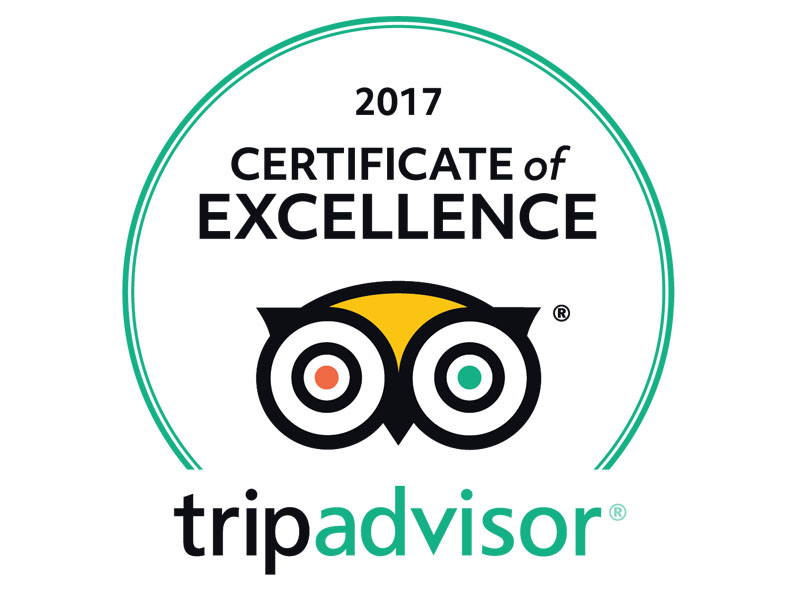 In 2017, we celebrated Hanoikids' 11th birthday (29/05/2006 – 29/05/2017), marking an important milestone in our development. Besides going on Tours, which is our main activity, we are running other programs and events in order that travellers from all over the world may have a closer look into our culture.
We would like to express our sincere thanks to all Hanoikids' guests as you have placed confidence in touring with us. Thank to your compliments and constructive feedbacks on Tripadvisor, we are gaining more popularity among tourists. We appreciate your reviews and would continue enhancing our tours' quality based on them.
Finally, your feedbacks are indeed valued and appreciated, so if you would be kind to leave a review, you can visit Hanoikids Tour on TripAdvisor. Thank you very much and look forward to your opinions.